just another guy from the sister site, with a bug that has a few mild modifications done to it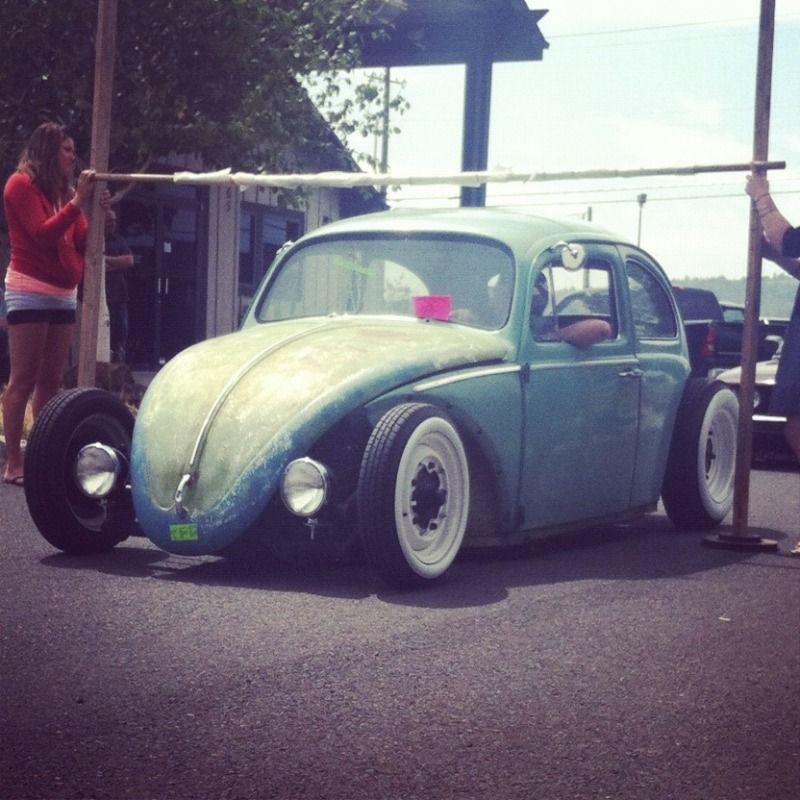 so sort of a long story but my old man got an old car as his little project about 7 years ago. with not much time and money to spare he got done what he could when he could. I always poked fun at him by saying "when your ready to get rid of it just let me know." so about 3 months ago he started talking to me about a ghia he had his eye on. sitting behind a fence for years, I talked him into goin into the shop it was at to ask about it. well about a week later and 1200 bucks he's towing it home. just about the cleanest 64 ghia i have ever seen, all stock, beauty. well my mom told him one of the cars has to go, i told him to put the ghia up on samba and make some quick cash but he decided he liked it too much and asked me if i was still interested in taking his old girl off his hands. I most definitely obliged. it had a few issues when i went to pick it up but he was sure it could make it back to my place (bout 170 miles) i had to adjust the clutch on it when i got there to pick it up because he had recently put the transmission back in and was having trouble getting it into 1st. once that was done i was on my way home and finding out quick that the brakes had....well lets just say some issues haha.
but at any rate i got it home
if you cant tell, its a 65 mercury comet. has the 200 6, and 3 on the tree. shes a real peach.
shortly after getting it home is started sounding like the throw out bearing was going out and then later i fully lost 3rd and first.
i finally got some free time so i took the trans out to asses my situation, i find that the throw out and clutch is totally fine so i popped the inspection plate off the trans to see this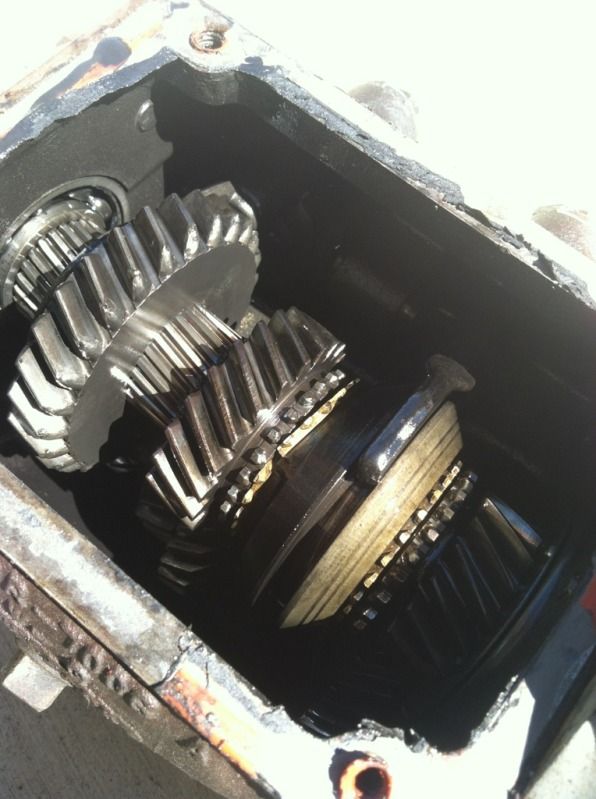 1) no oil 2) one broke syncro 3) gear mesh for the non syncro first COMPLETELY smashed to hell 4) 1st gear gauld all to hell from the heat.
so now its looking like a gasser in my driveway while i try and find another trany for it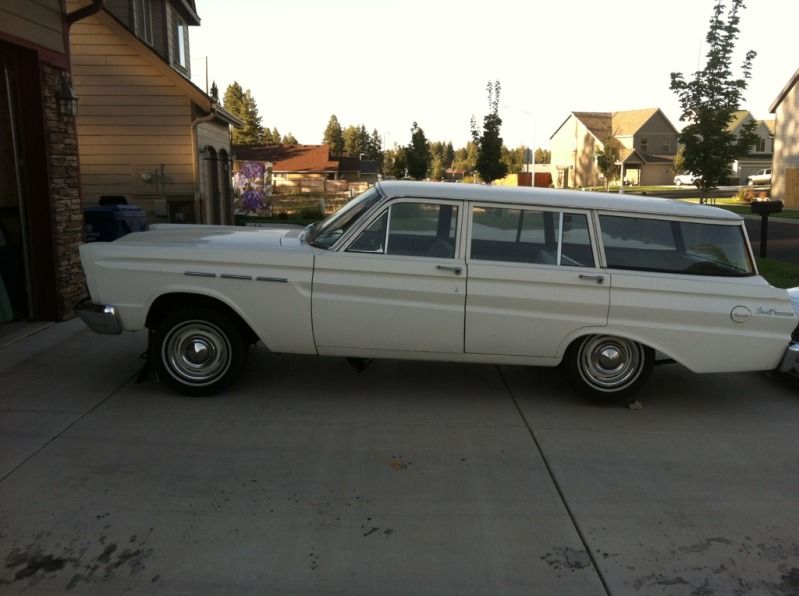 so yea,
hello
see you guys round the interwebs